---
When you create a workspace, it will be using the free plan. You can upgrade to a paid plan at anytime. The paid plans are licensed per user, and all users in the workspace must have the same license.
1. Workspace Subscription
In order to change the plan, access the Subscription page from the header menu.
Here, you can see the current plan that your workspace is using. Click on the Upgrade Plan button.
2. Upgrade Plan
Select Monthly or Yearly. You will get a discounted price for yearly subscriptions.
Then, select a plan by clicking on the Upgrade button.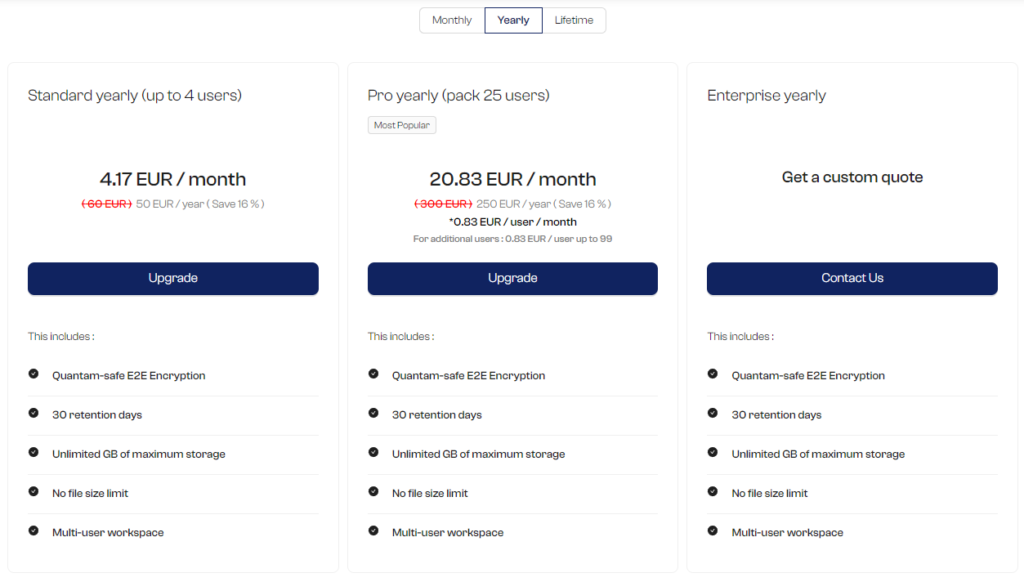 You'll be redirected to the payment page.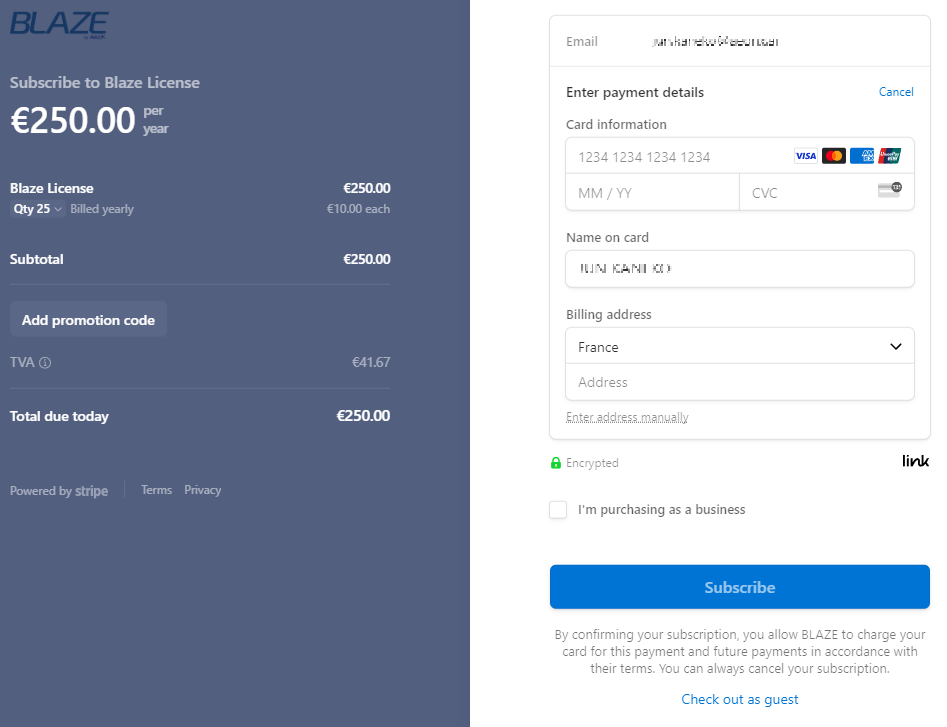 Modify the number of licenses by clicking on the "Qty" dropdown. You will need to purchase at least the same number of licenses as the number of your workspace members. Please note that depending on the selected plan, there are limitation on the number of license that you can purchase. If you cannot select the quantity that you need, please go back to the previous page and re-select the plan.
If you have a promotion code, please enter it here. Don't forget to click on Apply.
3. Payment
Enter your credit card information and click Subscribe to confirm.
You'll be redirected back to the subscription page. Please check that your current plan has changed correctly.