---
The dashboard is where you can check your usage in your workspace.
1. Workspace Overview
This section shows you the overview of your workspace.
2. Your Usage
This section shows how much storage space you're currently consuming, as well as how many packages to have sent eg: internal, external, or through a link.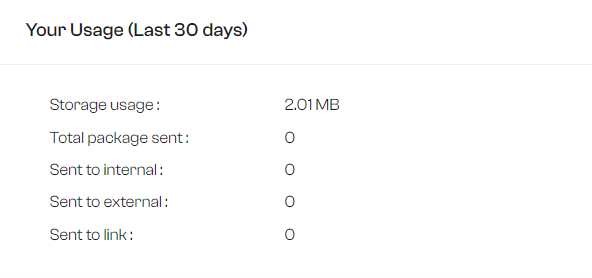 3. Other User's Stats
This section shows your teammates' usage.